Violent Hippie™ Full Spectrum Muscle Rub 500mg (USDA Certified Organic)
Regular price
$35.00 USD
Sale price
$25.00 USD
Unit price
per
Sale
Sold out
Violent Hippie Muscle Rub 500mg (USDA Certified Organic) of full spectrum hemp oil, a  proprietary blend of high quality omega-3 fatty acid oils, shea butter and beeswax. This topical balm is rich in Terpenes and Flavonoids and is so easy to use- relief in the palm of your hand!
• USDA Certified Organic 
Contains 0.3 percent THC or less
† These Statements have not been evaluated by the Food and Drug  Administration. This product is not intended to diagnose, treat, cure  or prevent disease.

Caution: Products labeled with our melt warning symbol are designed to melt around body temperature. Especially in the summer months or in hot climates, it's possible for these products to melt while in transit. If products with a melt warning arrive melted, we won't be able to replace or refund them, so order at your own risk! To avoid disappointment in hot climates or seasons, we recommend purchasing meltable products at your local shop. If melting does happen, in most cases you can simply pop the product into the fridge to solidify and they'll still be usable.
Share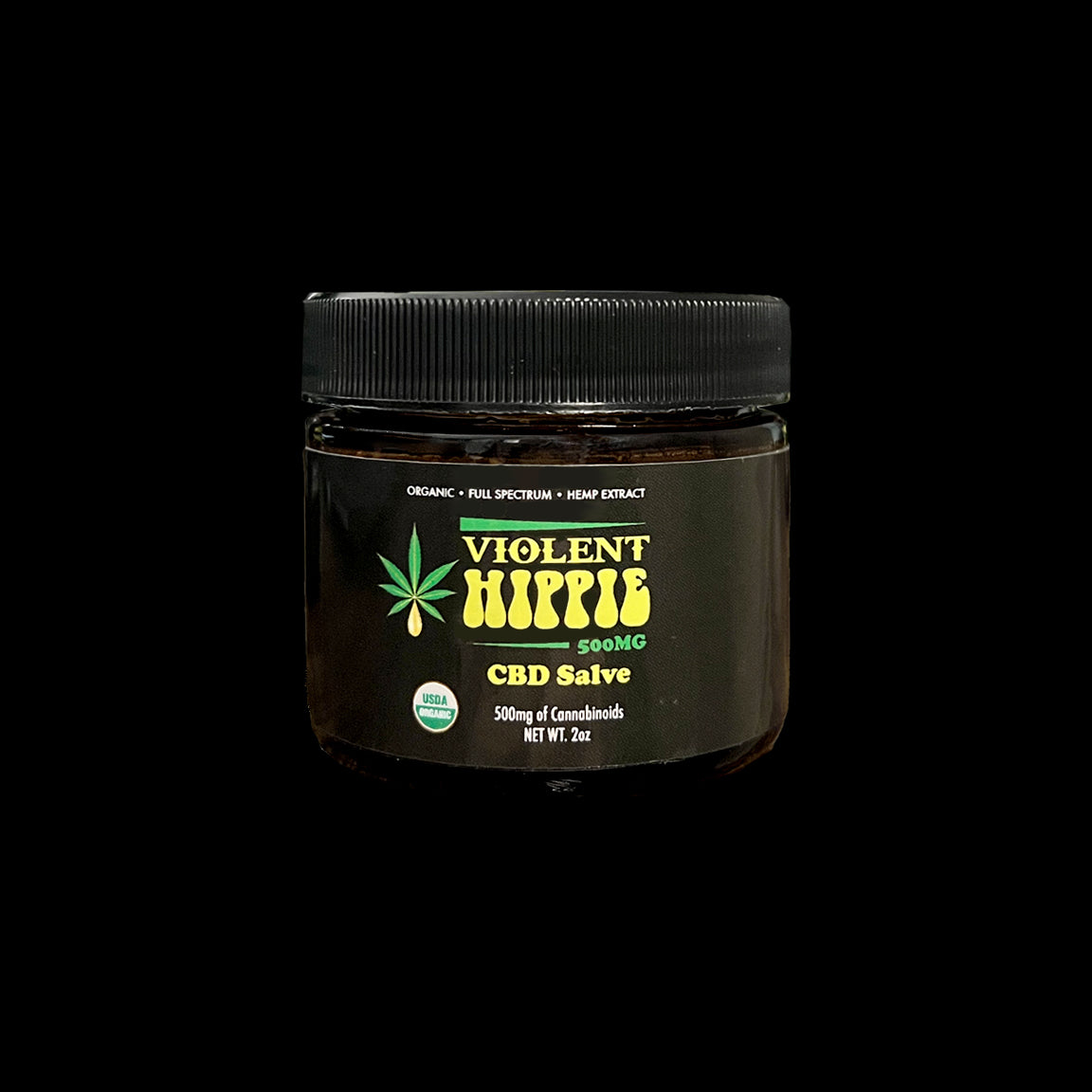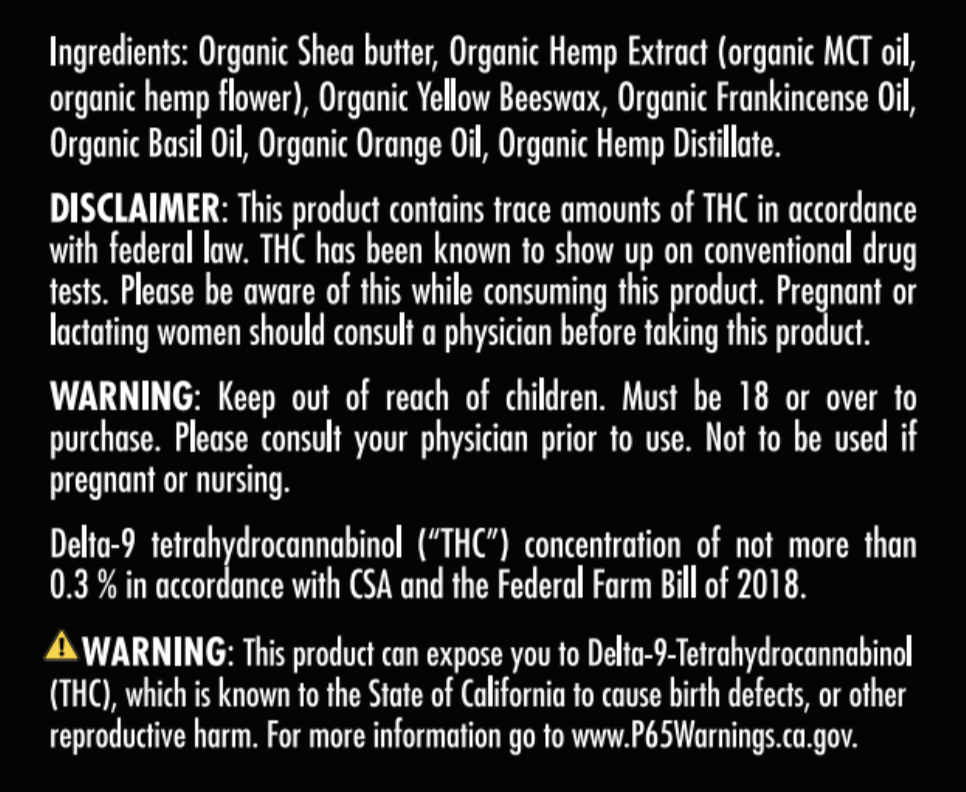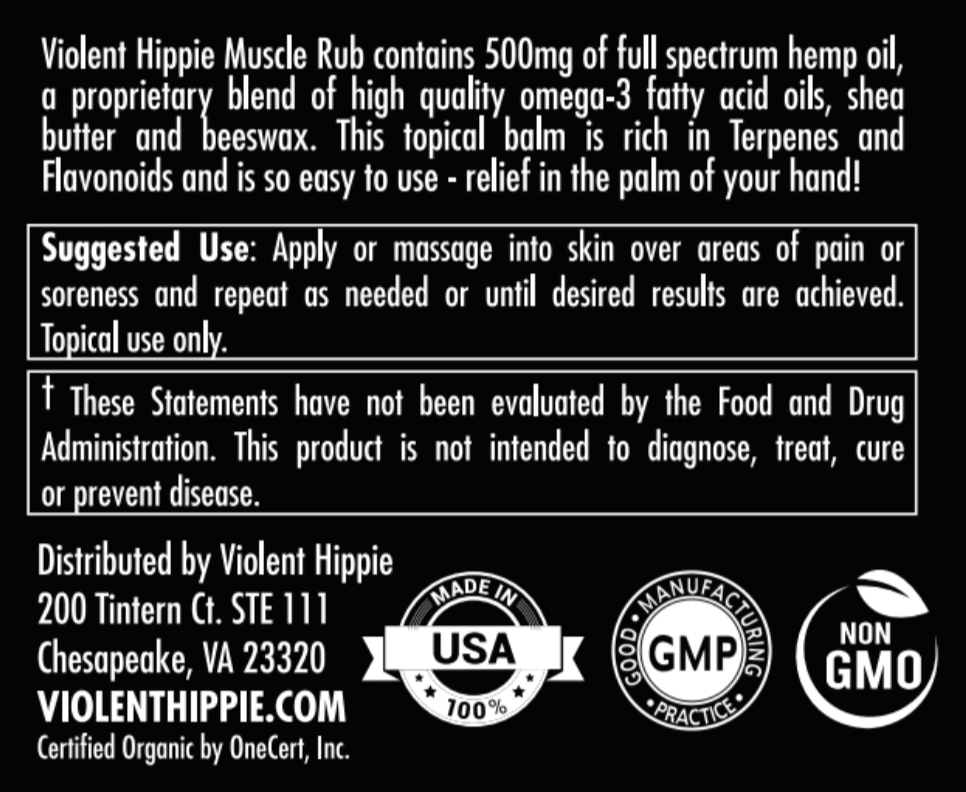 Muscle Rub
I've been using it successfully to get rid of swelling, and pain in my knee from a 30 year old ACL replacement surgery. It also helps with mobility in the knee. I also use it to get rid of elbow soreness. Will buy again.
It's amazing!
What else can you say, it's M A S F. Best in the business.
Great Product!
I have been using the muscle rub, along with other products, and it never disappoints and gets me some nice pain relief…Definitely recommend and will continue to use.
So far so good
So far the rub seems to give me relief. I thought at first it was a placebo effect, but after using it more it really seems to work. It seems that the more I apply the greater the effect.
It seems a bit expensive but what is pain relief worth?
I'm old and this stuff saves me.
My daughter got me and my husband onto this and it has helped so much. We both have bad arthritis and now I tell all my little old friends about how amazing it is. Thank you.